United States U17 Josh Sargent-led U.S. U-17s look to break trend of disappointing World Cup performances Ives Galarcep @soccerbyives 12:05 10/6/17 FacebookTwitterRedditcopy Comments(0)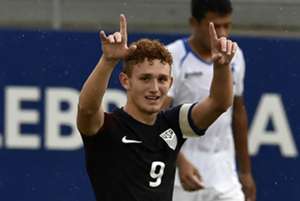 Rodrigo Arangua United States U17 U17 World Cup Hype around U.S. U-17 national teams has become a tradition, along with those teams failing to meet expectations. Can the 2017 edition change that? In what has become a tradition over the better part of the past two decades, the U.S. Under-17 national team has become a program that almost always generates excitement among American fans who fall for the inevitable hype that builds around the next generation of talent.The 2017 edition of the U.S. U-17s is no different, with plenty of lofty expectations heading into their World Cup, which begins on Friday against host India. They'll be hoping to buck what has become a trend of American U-17 teams failing to meet expectations. There have been some good showings at past World Cups, most memorably the Landon Donovan-led 1999 team finishing fourth and the Freddy Adu-led squad in 2003 that played attractive soccer on the way to a fifth-place finish.The teams since have largely disappointed, with the most recent edition, a Christian Pulisic-led side, failing to advance out of its group despite boasting the playmaker who now leads the U.S. senior team's attack just two years later. Article continues below Editors' Picks Why Barcelona god Messi will never be worshipped in the same way in Argentina Lyon treble & England heartbreak: The full story behind Lucy Bronze's dramatic 2019 Liverpool v Man City is now the league's biggest rivalry and the bitterness is growing Megan Rapinoe: Born & brilliant in the U.S.A. U.S. coach John Hackworth believes his current squad has the qualities to not only meet expectations, but exceed them."Our team, relative to all the teams I've had in the past, this team has been — on a pure level of soccer — as good or better than so many of our opponents," Hackworth told Goal. "Our reality used to be if we played a top team, a Brazil or Argentina or France or whoever it was, we probably weren't standing toe-to-toe with them in terms of soccer regards. That was just the reality of it. Now, you see in our build-up, we have quality technically and tactically, and depth at several positions."I don't want to be overly confident, but I believe that now we can play with anybody," Hackworth said. "Now it's more a matter of us executing."The Americans are led by U.S. Under-20 World Cup standout Josh Sargent, who finished second in goals scored at the Under-20 World Cup and enters the Under-17 World Cup as one of the players to watch. Not since Freddy Adu has an American entered the Under-17 World Cup with so much hype, and now that he has been fitted with the label of "The next Christian Pulisic", the soon-to-be Werder Bremen forward will be sure to face plenty of attention from opposing defenses.Sargent won't be alone though, as this U.S. squad boasts a dangerous attack capable of punishing teams that pay too much attention to the U.S. star striker. This U.S. team features more current professionals than any U.S. U-17 team before it, and a collection of players who have honed their games playing first team soccer."There is a big difference when you get guys that can go in and play on a senior level, like Josh (Sargent) has and Andrew Carleton and Chris Goslin have," Hackworth said. "There is a speed and a physicality to the game that you can't replicate in residency, or the youth level. You have to be up there with men doing it, and now that we have so many guys doing that it's a huge plus for us."The U.S. U-17 side showed what it is capable at the CONCACAF Championships, where it steamrolled through the competition before losing a wild final to Mexico in a match the Americans appeared to have won before a late Mexico goals paved the way for a stunning loss.As devastating as that defeat was, it has served to offer motivation and a valuable lesson heading into the World Cup.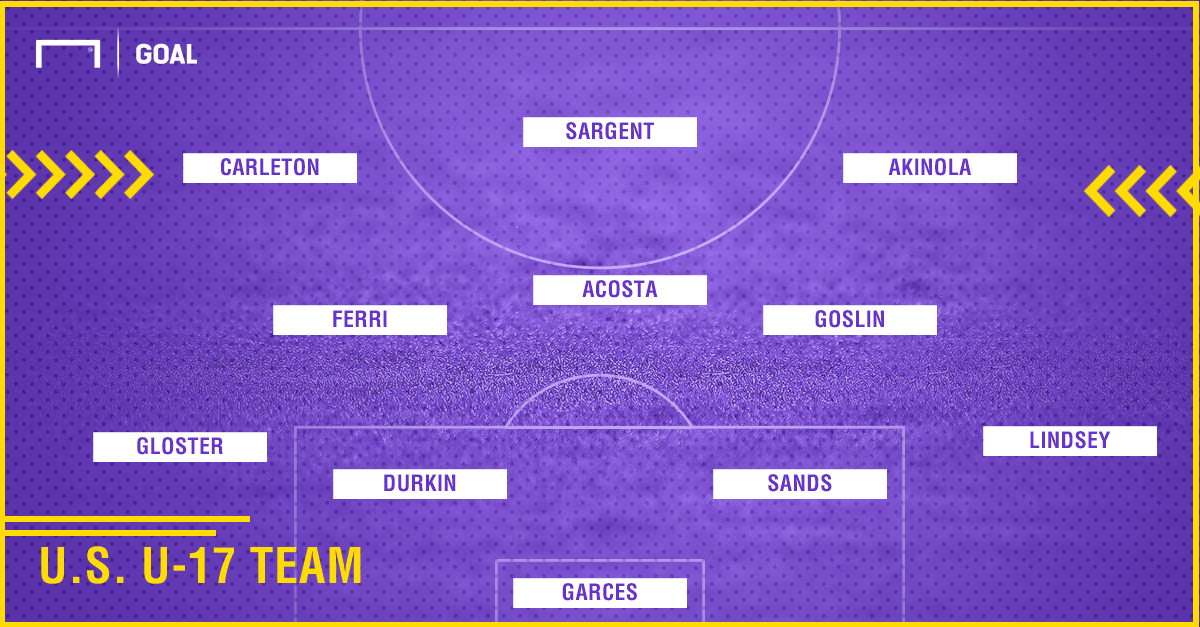 "There was a lesson, yes," Hackworth said. "We set out to accomplish something, and we thought we had it, and literally in the last second we lost it. That stings. I know the players talk about it, our staff talks about it, and we see this (World Cup) as our opportunity to right that wrong, if you will. I don't think we need to talk about it as motivation. It just is (motivation). We want to go prove ourselves again."The Americans are in a tricky World Cup group that features perennial youth powers Ghana and Colombia, as well as host country India, which is the underdog of the group, but is also a team that will have the home support."It's not easy to play the host nation in the opener," Hackworth said. "They're talking about the prime minister being there, and it being a full stadium. The preparation and investment that they've put into the U-17 team is impressive. We played them before, and had a fairly easy result in terms of the scoreline, but it was one of the hardest-working teams we've ever played against."That hard-working mentality from India has the U.S. U-17 coach not taking anything for granted. "We should probably be the favorite against India, but anything can happens in an opening game," Hackworth told Goal. "We're confident that we will manage it to the best of our abilities. We're not looking past the group, but we're confident that hopefully we can get through it and get to the knockout phase."U.S. UNDER-17 WORLD CUP OUTLOOKJosh Sargent will draw the bulk of attention, but the space he should create by drawing defenders could pave the way for players such as Ayo Akinola (Toronto FC Academy), Andrew Carleton (Atlanta United) and Timothy Weah (Paris St. Germain) to thrive in the attack.—Weah wasn't a starter in qualifying but has made great strides, and while he will surely draw attention for being the son of the great Liberian legend George Weah, Timothy could be a breakout player in the tournament—Hackworth could choose to deploy Carleton in a playmaker role to make room in the starting lineup for Weah on the wing, though George Acosta has established himself as a solid creator.—The biggest question mark in the squad is in central defense, where Chris Durkin (D.C. United) and James Sands (New York City FC) have been deployed despite center back not being either player's position on the professional level. Size and speed are issues for the American center back tandem, and teams with powerful and fast forwards could present some problems.—If there's a player who could surprise and take the spotlight from Sargent, it is the powerfully-built and dangerous forward Ayo Akinola, who is tough to stop in the final third.—Some relative new faces in the squad who could emerge at the World Cup are Ajax defender Sergino Dest, who can play anywhere along the back line, and Monterrey forward Jacobo Reyes.